CHAPTER FIVE: INCREASING ACCESS TO POST-GRAD OPPS
COVID impact on access to post-graduate opportunities
COVID-19 has amplified challenges for many students looking to pursue postsecondary education, with students of color and students who are caregivers confronting significant and disproportionate new challenges to entry, staying in school, and finishing on time.
The National Student Clearinghouse reported a nearly 7% drop in enrollment compared with 2019 graduates. Meanwhile, another national study of about 60,000 households conducted by the Bureau of Labor Statistics found that by October 2020, 62.7% of 2020 high school graduates were enrolled in colleges or universities, which is down from 66.2% in 2019.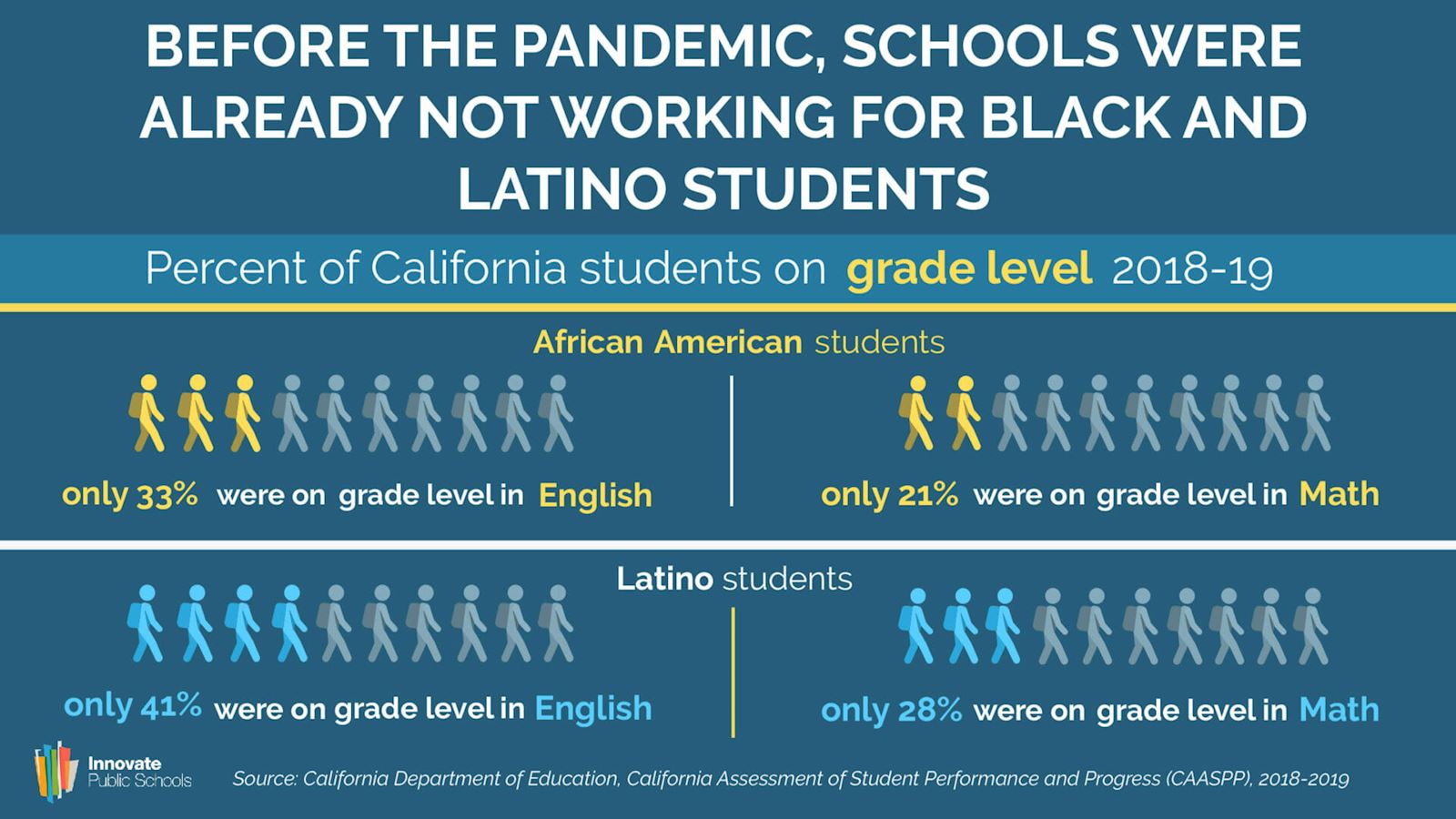 Why access to diverse opportunities after graduation is important
Higher education is not for everyone, so it is important to examine all the possibilities students have in front of them. Overall, opportunities such as higher education and vocational school do correlate to increased income, overall better health, lower rates of smoking and lower incarceration rates.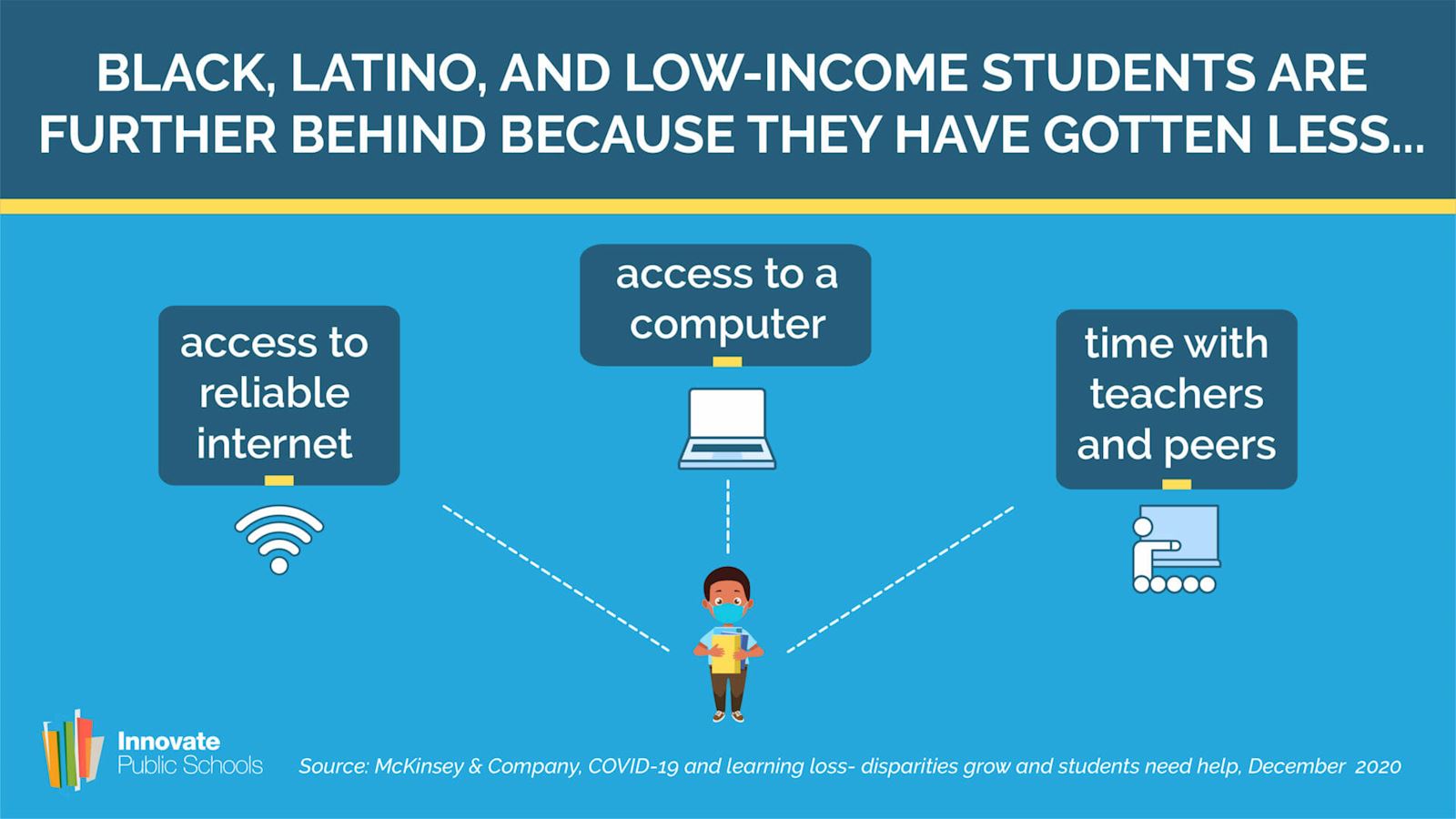 What is preventing access?
Two of the biggest and most obvious factors that prevent access to higher education and opportunities after graduation is economic status and race. Study after study have shown economic status and race are contributing factors in access to opportunities. An article by Isabel Sawhill suggests:
Almost half of all college students and much higher proportions of poor and minority students drop out before they complete a degree.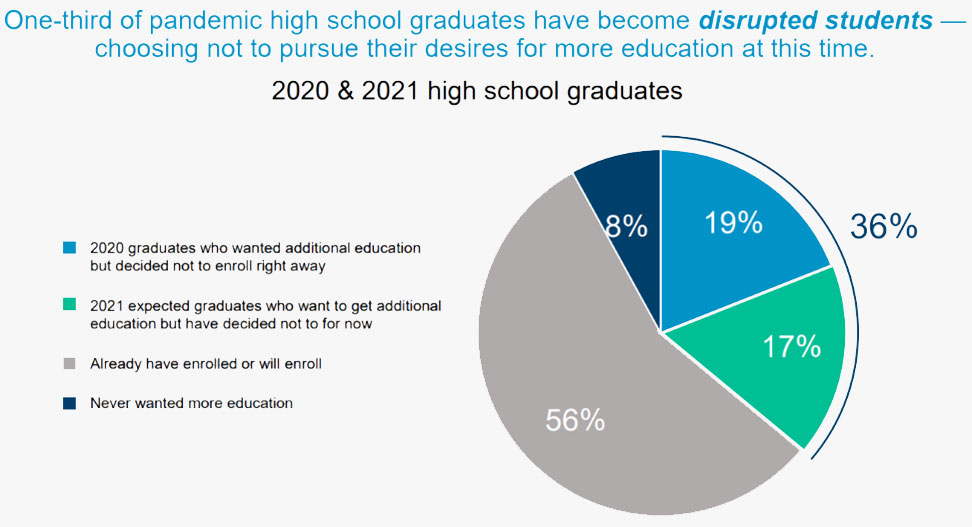 Additionally, the requirements to attend college are costly, especially prestigious education institutions; these costs include SAT/ACT prep and testing, IB/AP testing costs, and the actual application fee to apply. Secondly, schools in areas with a lower income have decreased access to these tools to help students meet the requirements.
Community need
The best way to increase opportunities for students after graduation is through increased communication between educators in the K-12 community, particularly those in high school. Efforts should be aimed at easing student's transitions from high school to college or providing information sessions on alternatives to college for those who do not feel college is the right fit for them.
Increasing career preparedness initiatives for high school students would ensure students are ready for success after they graduate. Customized learningthat is tailored to the individual needs of the student, will allow for more focus and support for that student. This may includes high school guidance counseling, and "after college workshops" to make students aware of their after high school options.
Promoting higher education is important, but also equally important is promoting alternative routes and careers. Trade schools are often overlooked, but can be excellent sources of education and future income.
How to take action
Volunteer
One of the first steps to taking action is volunteering!
Advocate
Take action by participating in organizations advocating for educational equity and staying up to date with present educational policies: