Green & Clean Day of Service
May 19th 9:00 AM - 12:00 PM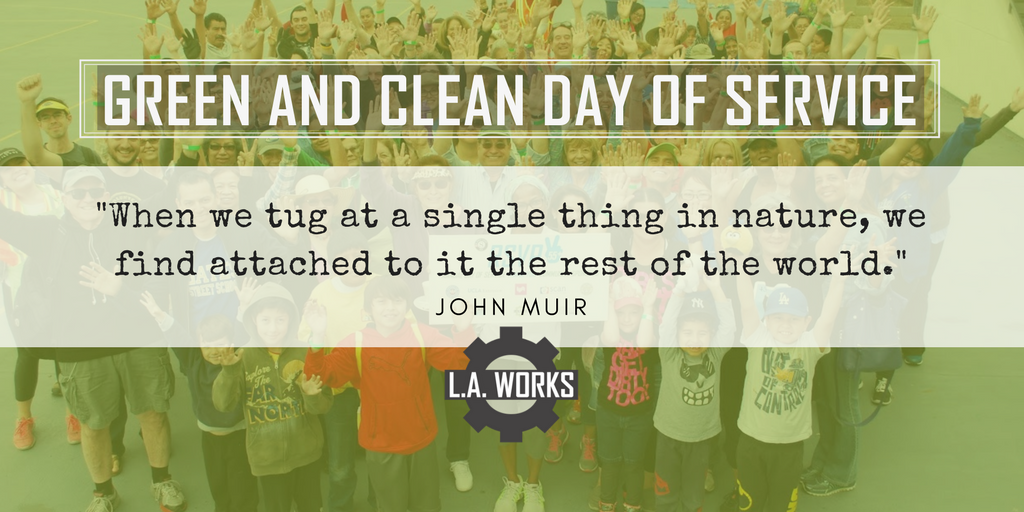 Join the L.A. Works Retired and Senior Volunteer Program for a morning of "Greening and Cleaning" an elementary school in the Valley. This year's theme is Environmental Awareness.
These elementary school students are learning to advocate for environmental issues that matter to them. We want to support their activism and investment in the environment. Our Day of Service at their school will be centered on environmental projects and include learning from the student as they present on environmental causes that matter to them - e.g. bee census, finding a mate for P22, beach clean up.
Giving back through environmental beautification will be our way of showing support and encouraging their activism.
Volunteers will participate in projects such as mural painting and building garden boxes.

A light breakfast, snacks and lunch will be provided.
Please wait...
Select your team below