---
Education Equity matters because its absence has a lasting impact on not just students, but our community as a whole.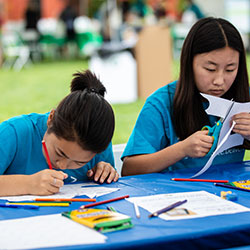 Due to inequitable access to health care, income inequality, and disproportionate employment in high-risk essential jobs, underserved communities have been most impacted by COVID.
Learn more about the Education Equity Gap in our Roadmap Series and take action by volunteering at an opportunity listed below.

Students fell behind in school due to COVID-19 and need support to achieve academic and personal growth. Sign-up to remotely tutor & mentor a 3-6th grader for a few hours a week.
Please wait...