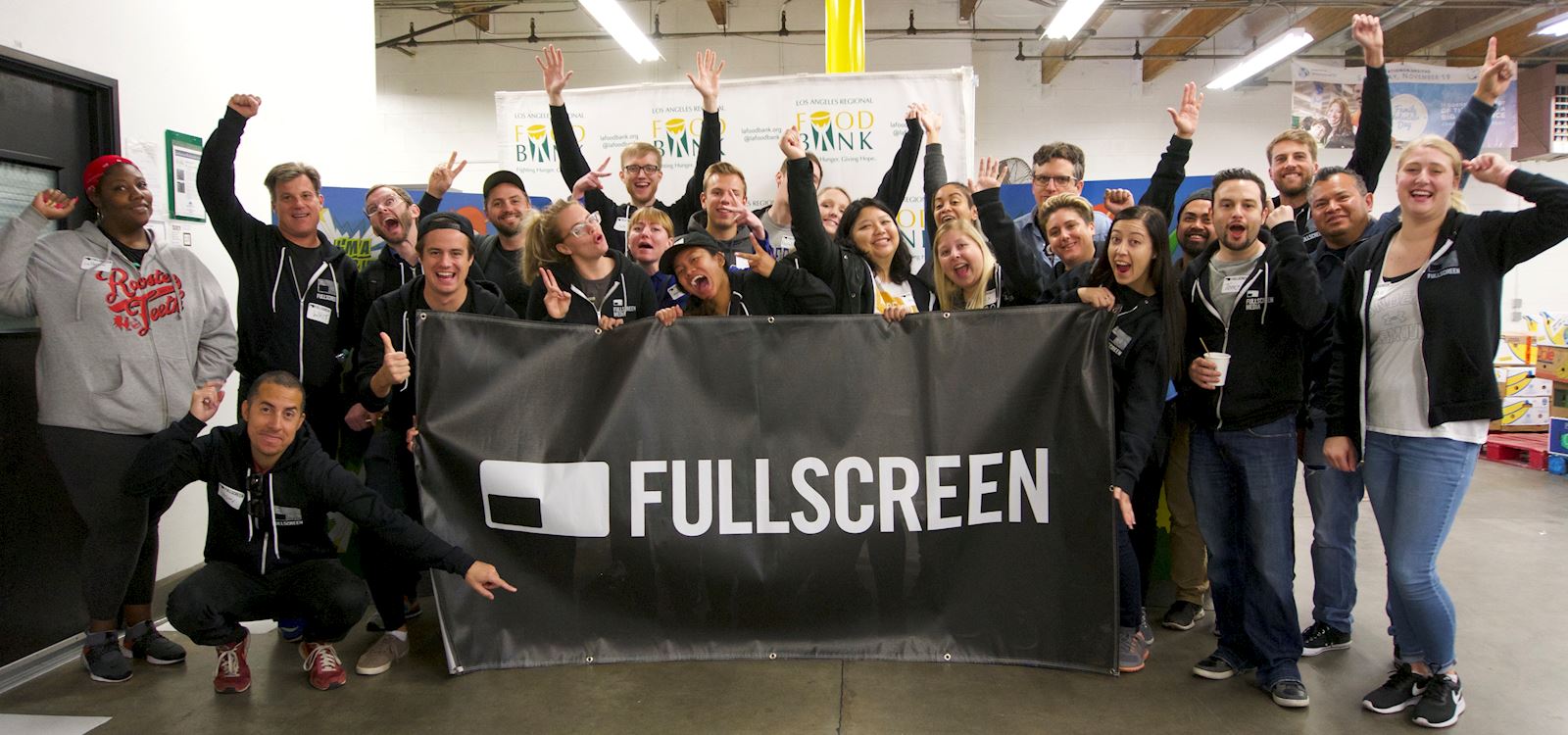 Fullscreen envisions a world where those with influence connect, lead, motivate, inspire and raise their voices to impact positive change. Our employees are our most important partners. We can't wait to see the work we can do together to change the world!
Volunteer opportunities in L.A.
Fullscreen Media has partnered with L.A. Works to identify fun and rewarding volunteer opportunities for Fullscreen employees. These opportunities are with amazing organizations that build and deliver strong programs in the areas of Youth Education, Family Services, Homelessness, and Environment.
Browse through the featured opportunities below and join us in this exciting quest to make Los Angeles a more equitable place for everyone.
Please wait...