Description
*NOTE - All volunteers must complete PATH's Volunteer Packet (i.e. TB test and background check) prior to your first volunteer time slot. Please disregard LA Works' automatic email. A PATH representative will email you about a week after signing up for a slot. Thank you!
Quick Overview: Read books and play games with the toddlers at PATH Gramercy's daycare facility while their mothers are attending our life skills and empowerment workshop. L.A. Works volunteers will visit the center to spend time reading, playing and caring for the kids while their parents attend classes and workshops.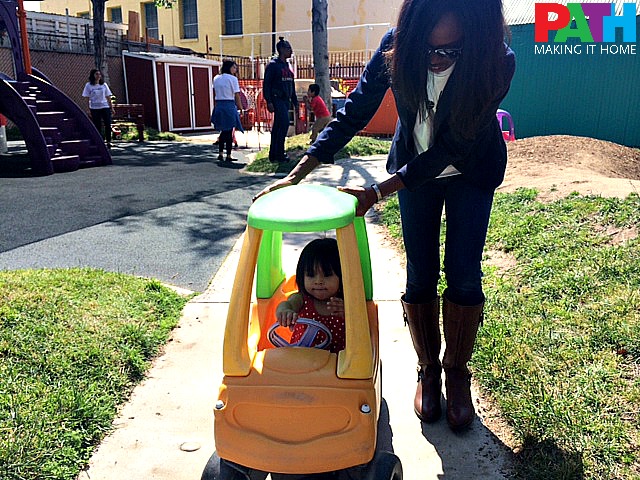 PATH Overview: PATH (People Assisting the Homeless) is a California-wide nonprofit agency that has been dedicated to ending homelessness for individuals, families, and communities since 1984. We operate over 25 locations from San Jose down to San Diego, including multiple interim housing facilities, case management offices, and permanent supportive housing sites throughout Los Angeles County. We have permanently housed over 7,500 families, Veterans, and chronically homeless adults since 2013, and we have set the ambitious but attainable goal of housing 10,000 by 2020. But we cannot do this alone.

We are looking for committed volunteers to help babysit up to nine children (0 to 5 years old) while their moms attend on-site life skills and empowerment workshops. We truly appreciate your willingness to support!

PATH Gramercy Overview: Gramercy is a six-month program that provides 15 interim housing units for young single mothers experiencing homelessness in the Metro LA area. The program provides resident families with personalized case management, counseling, educational assistance, job training & referrals, "Mommy and Me" group sessions, and on-site licensed childcare.
*Requirements: A PATH representative will email you with our Volunteer Packet about a week after signing-up via LA Works. We will alert you once our HR Department processes your packet, which may take an additional week. After your packet is processed, you will be able to sign-up for volunteer slots moving forward. We will send you more information regarding parking as well.
Age Requirements: All volunteers must be over the age of 18.
PATH Policies:
Please note this project does not accept volunteers who are trying to fulfill court ordered community service hours.

Volunteers cannot bring guests who have not completed PATH's Volunteer Packet.

There is no photography of clients allowed whatsoever, though we encourage group photos of volunteers! Feel free to tag us on Facebook (www.facebook.com/path.la) or Instagram (@pathpartners).
Should you have any questions, feel free to contact pathvolunteers@epath.org, or contact 323.644.2242. We are in the office Monday through Friday between 8:00 am until about 4:30 pm. Thank you!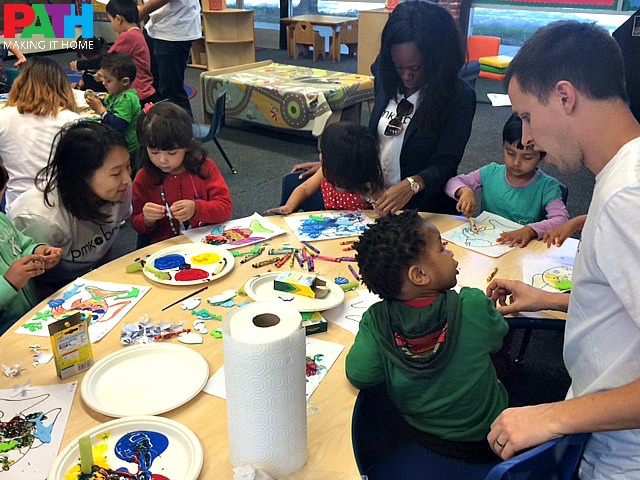 Volunteer Roles & Responsibilities
Issue Area(s): Children & Youth Education
Please wait...
Login or Register
In order to register for this opportunity you must login to an existing account or register to create a new account.
Signup with team
This link allows you to participate in this opportunity with a team. When you click on the link you will have the option to:
Choose an existing team you're already a member or captain of, or
Create a new team to sign up.
Signup Questions
Please respond to the following questions in order to signup for this opportunity:
Please wait...
E-mail