Description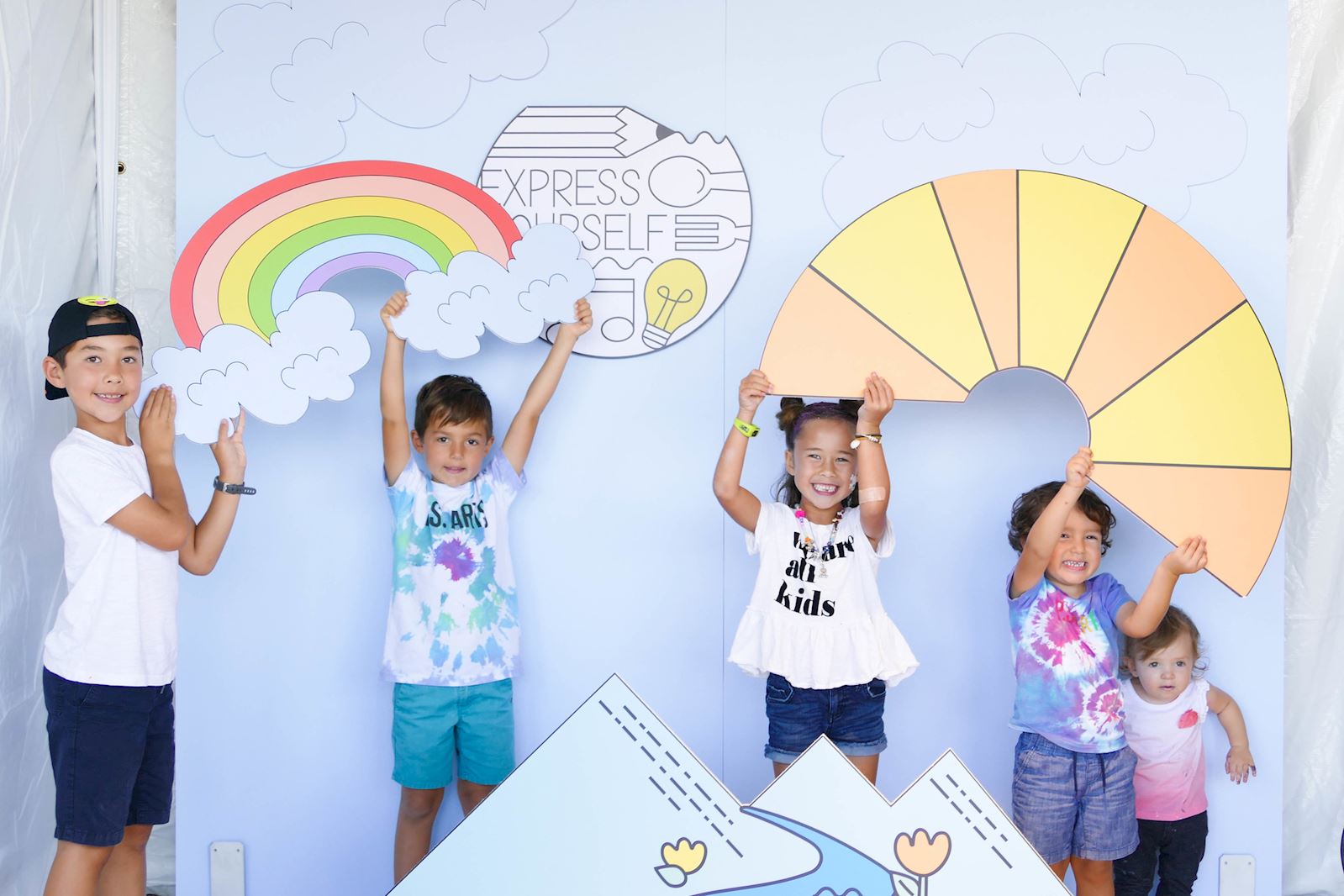 Date: September 28, 2019 at 10am – 4pm
Quick Overview: Join us for a fun-filled afternoon at our annual Express Yourself fundraiser in Santa Monica. Help children create art work at our art booths, enjoy our various food booths, and check out all the amazing art activities!
Mission or Broader Program Description: Each Fall, families across Southern California come together for P.S ARTS' biggest fundraiser of the year, Express Yourself! This fun-filled afternoon gives 1,500 adults and children and opportunity to experience the joy and creativity that nearly 25,000 students discover every day in our classrooms. Alongside rows of exciting art booths, guests sample signature bites from Los Angeles' best restaurants and caterers. This family-friendly event ensures that P.S ARTS will continue to thrive in a community that encourages creativity and the opportunity for all children, regardless of background, to express themselves. We are so excited that you are interested in joining us for this amazing event.
Impact: P.S. ARTS is dedicated to improving the lives of children by providing arts education to underserved public schools and communities. P.S. ARTS is the only organization in Southern and Central California that provides yearlong arts education in dance, music, theater and visual arts to every child in a school during the regular school day. Without our programs, children in these underfunded school districts would not have access to the arts
Volunteer Roles and Responsibilities: During this event, volunteers work with students and families on a facilitated art project, hand out supplies, decorate, set up, and clean up art booths, and/or translate (when necessary).
Requirements: 18 years or older. Volunteers are expected to arrive at the event between 9 and 10am, and stay for cleanup until 4pm. A lunch break will be given. Volunteers must also schedule and attend a 20 minute volunteer orientation with the Volunteer Coordinator any time between September 16th - 26th to confirm entry to the event. **No previous art experience necessary. Please dress comfortably and wear clothing that can get messy.
How to Apply: Please email Joella at volunteers@psarts.org if interested in volunteering for this opportunity!
Volunteer Roles & Responsibilities
Issue Area(s): Children & Youth Education
Please wait...
Log in or Register
In order to register for this opportunity you must log in to an existing account or register to create a new account.
Signup with team
This link allows you to participate in this opportunity with a team. When you click on the link you will have the option to:
Choose an existing team you're already a member or captain of, or
Create a new team to sign up.
Signup Questions
Please respond to the following questions in order to signup for this opportunity:
Please wait...
E-mail