Volunteer Income Tax Assistance (VITA)

Mission or Broader Program Description: The Koreatown Youth and Community Center was established in 1975 to support a growing population of at-risk youth in Los Angeles. Today, KYCC is the leading multiservice organization in Koreatown, supporting children and their families in the areas of education, health, housing, and finances. Most of the clients served are first generation immigrants from Asia and Latin America. Committed to serving the diverse population of Koreatown, we offer all programs in Spanish, Korean and English.
Impact: Volunteer tax preparers donate their time to make sure those with limited incomes are able to receive tax refunds and credits they are due. With more volunteers providing tax preparation services, many low income families save the high cost of tax preparation and learn of all the wonderful services available at KYCC. Last year, hundreds of KYCC VITA volunteers prepared over 12,000 FREE tax returns for low-income Los Angeles families bringing an astounding $14 million dollars back to the community! This year, we hope to increase our impact, and can use your help in a variety of ways.


Volunteer Roles and Responsibilities:
1. Prepare taxes: We provide a variety of online, in-person and self-study options and you'll get certified throught the IRS which can look great on any resume (it's not as daunting as it may sound, we promise!).
2. Administrative support: Assist in gathering client tax documentation.
3. Greeters: Welcome and provide assistance to VITA clients and support general VITA program operations.
4. Translators: Our clients come from a variety of backgrounds and our most pressing need is for Spanish and Korean speaking translators to help our clients make appointments and complete the tax preparation process.
Interested in learning more? You can sign up for an orientation, check out our many training options, or sign up to volunteer all by clicking "Express Interest". We do our best to take care of our volunteers by providing free meals, flexible schedules (evenings and weekends) and of course, parking. Don't just take it from us though, you can hear direclty from our volunteers here.
Each hour served by a volunteer brings back $1,400 in refunds so we look forward to having you join the team!
Requirements:
Good interpersonal skills and comfort with a wide range of people.
Computer skills for entering tax information.
All volunteers are required to pass the Standard of Conduct and Intake/Interview certification. Tax preparers also must pass either Basic or Advance VITA certification.
Time Commitment: 2-6 hrs./week or about 20-60 hours from January 15th to April 15th of each year.
All volunteers must be at least in 11th grade.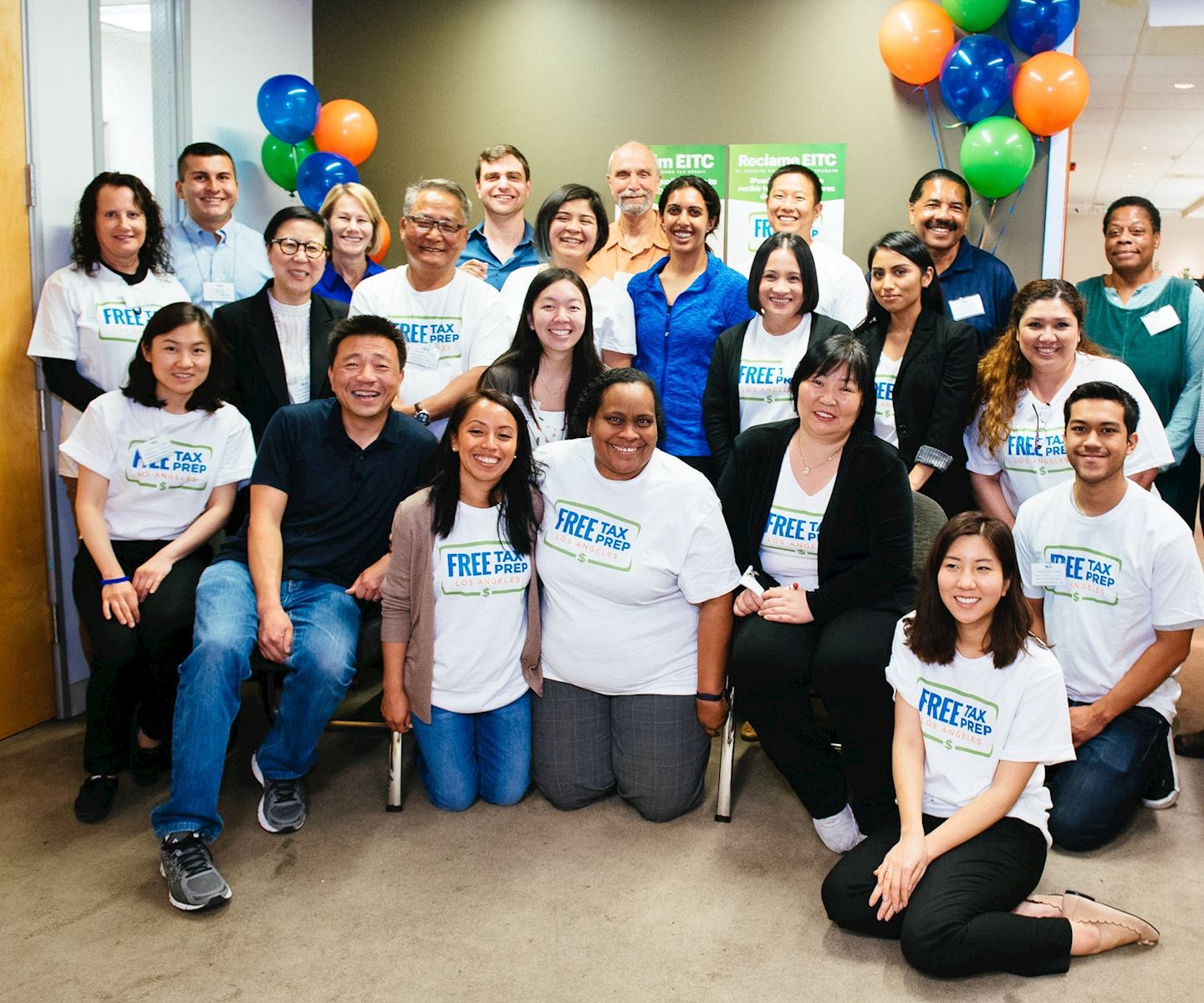 Please wait...
Log in or Register
In order to register for this opportunity you must log in to an existing account or register to create a new account.
Signup with team
This link allows you to participate in this opportunity with a team. When you click on the link you will have the option to:
Choose an existing team you're already a member or captain of, or
Create a new team to sign up.
Signup Questions
Please respond to the following questions in order to signup for this opportunity:
Please wait...
E-mail