Opportunity Details
Watts Wednesdays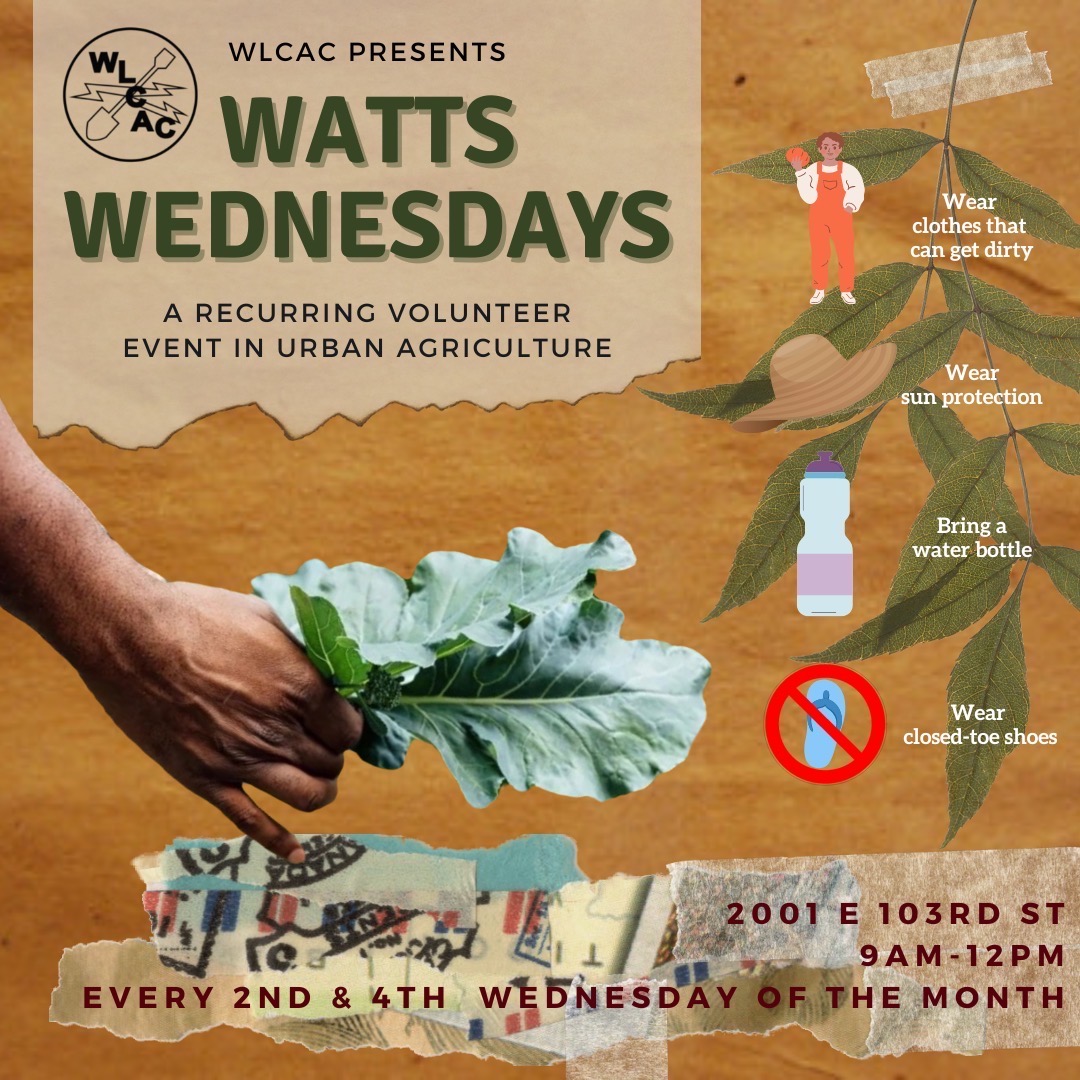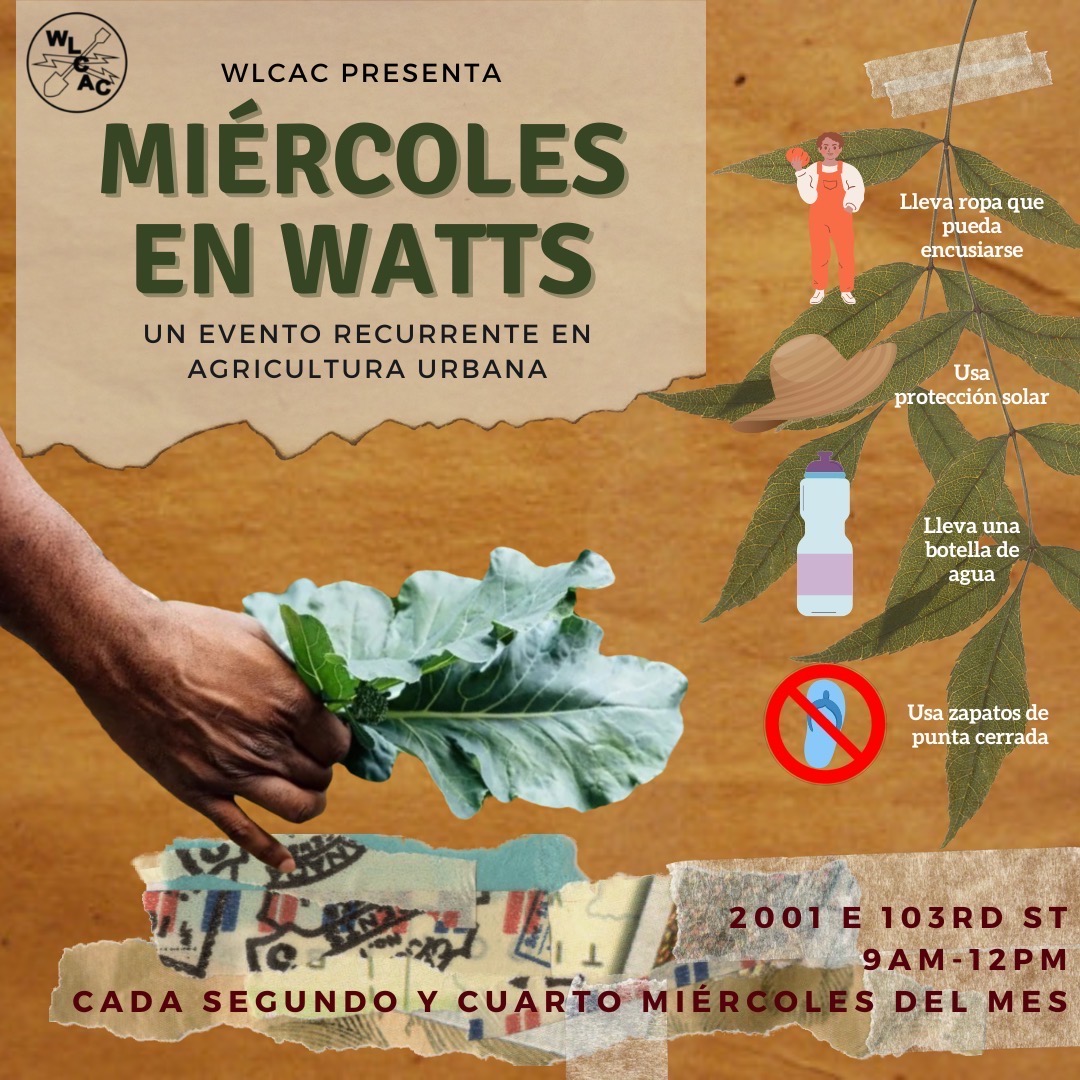 QUICK OVERVIEW
Join us every second and fourth Wednesday of the month to participate in urban farming in Watts. Learn how to grow plants and more! Everything from planting seeds to aftercare.

MISSION
MudTown Farms' mission is to provide a transformative community gathering space through farming, education, and recreational programming. MudTown Farms is a project by Watts Labor Community Action Committee.
VOLUNTEER ROLES AND RESPONSIBILITIES
Spread compost
Turn compost pile
Build beds
Prepare backfield
Plant seeds
Trimming and pruning
REQUIREMENTS
Sturdy closed-toe shoes
Sun Protection (sunglasses, sunblock, sunhat, etc.)
Clothes you can get muddy
Don't forget to bring a fun spirit!
All volunteers participating in this volunteer opportunity should adhere to the health and safety guidelines outlined here: https://www.laworks.com/health-and-safety.
By clicking "Sign Up," I acknowledge that I am aware and understand that I am signing up for Activities that may be inherently dangerous and may expose me to a variety of foreseen and unforeseen hazards and risks including exposure to Coronavirus Disease 2019 ("COVID-19"). The Activities may involve a degree of contact with clients who need assistance and other volunteers who may be carriers of COVID-19 and that personal protective equipment may not be available for my use and/or effective against preventing transmission of COVID-19 whether as a result of my own actions or otherwise.
By clicking "Sign Up," I acknowledge that I am voluntarily participating in the Activities and have considered those risks. I hereby expressly and specifically assume such risks, including any and all risk of injury, illness, harm, or loss that I may incur as a result of my participation in the Activities. I hereby fully and forever release and discharge L.A. Works from, and expressly waive, any and all liability, claims, and demands of whatever kind or nature, either in law or in equity, that may arise from my participation in the Activities.
Age Minimum (with Adult): 18+, Minimum Age:12+
Please wait...
Log in or Register
In order to register for this opportunity you must log in to an existing account or register to create a new account.
Signup with team
This link allows you to participate in this opportunity with a team. When you click on the link you will have the option to:
Choose an existing team you're already a member or captain of, or
Create a new team to sign up.
Signup Questions
Please respond to the following questions in order to signup for this opportunity:
Please wait...
E-mail