We are Stronger As One
Help us prove that unity can build a city. In these difficult and divisive times, L.A. Works seeks to unify Los Angeles through volunteerism, protecting the belief that we are Stronger As One.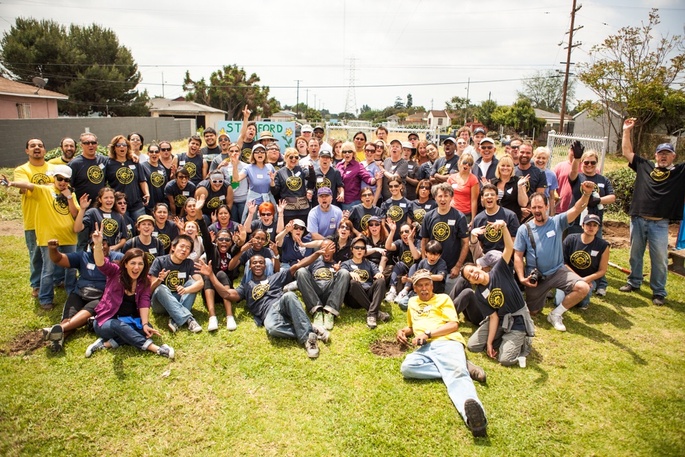 Unity is strength. It is the force that alleviates homelessness, hunger, and poverty, and gives a voice to the voiceless.
At L.A. Works, we believe there is no greater expression of unity than an entire community coming together and supporting one another through volunteerism. Our mission has always been rooted in the belief that what we can't do alone, we can achieve together.
But the essence of our strength is being weakened
Unfortunately, Los Angeles' collective efforts are in jeopardy. Our inclusive community is becoming increasingly divided. The current political and social climate seeks to weaken our solidarity. Since its inception, Los Angeles has been rooted in diversity. This fusion of diverse culture, backgrounds, talents, and ideas has always given our city the most strength and support. For the past 26 years, L.A. Works has connected our communities with the vision of building a better and more equitable Los Angeles for everyone.

Now is the time to stand up to enmity. Help us increase our capacity to serve the many more communities that desperately need our assistance. By expanding our volunteer programs, we can ensure that the future of Los Angeles stays united.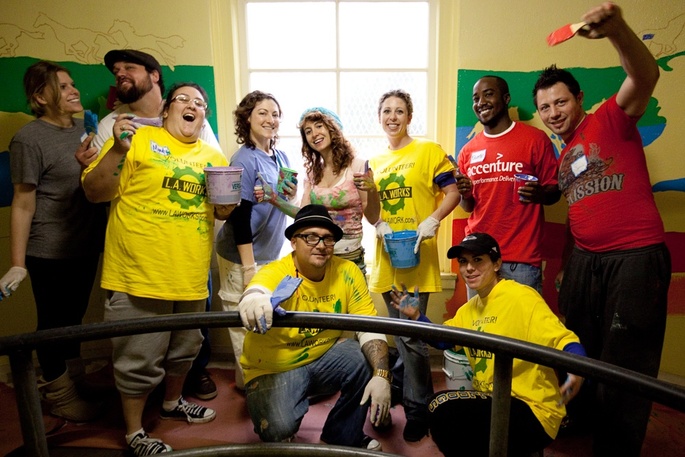 A solution of unity
With every day of service, we bring together thousands of volunteers from diverse backgrounds, cultures and communities all across Los Angeles, jointly connected in pursuit of a common goal: to make a difference.
By broadening our volunteer opportunities, L.A. Works can help strengthen our community and provide essential support to many others in need.
The future of L.A. can start today
L.A. Works relies primarily on donations and the generosity of our volunteers to help make our programs and events possible. We're seeking to raise $5000 by March 15th and help begin 2018 with the promise of change. All contributions will go directly towards our service efforts that help support underserved communities in 12 critical issue areas, including alleviating hunger and homelessness, supporting children and education, and preserving and protecting the environment. With our community connected and empowered, we can truly become Stronger As One.
We're all in this together
We are truly grateful for every supporter. Each donation makes a tangible difference. To show our immense gratitude, we have plenty of great goodies to give away! From exclusive T-shirts to reusable water bottles, custom thank-you letters to prominent mentions on social media, we want to show you that we care! Donors contributing $500 or more will receive recognition in our marketing materials for our next Signature Day of Service.
Ready to help?
visit https://www.chuffed.org/project/laworks and make a contribution today